store SINGAPORE & access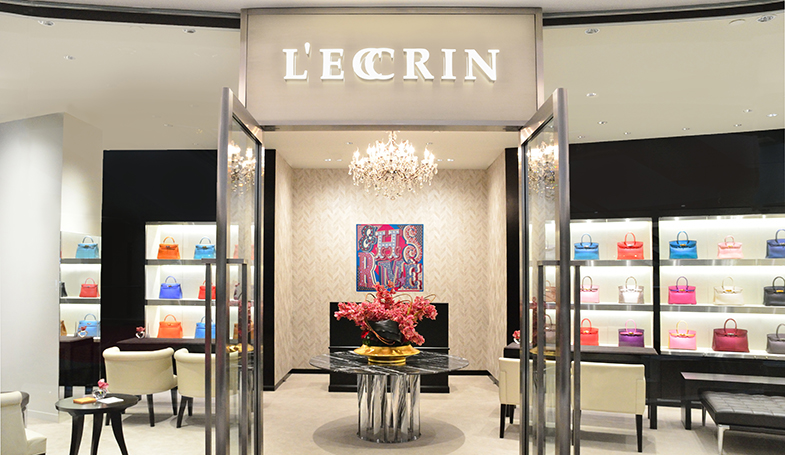 Hermès specialized boutique
L'ecrin Boutique Singapore
Address

#01-10 Palais Renaissance, 390 Orchard Road, Singapore 238871

Customer service

Opening hours

11:00~20:00

No appointments required
Map and Direction
L'ecrin Boutique Singapore is located at Palais Renaissance, a premium shopping district along Orchard Road which is also known as Asia's most famous shopping street. The paradise for retail therapy is situated in the central of Singapore, just 25 minutes from Changi Airport.
Getting here from Changi Airport
L'ecrin Boutique Singapore is easily accessible via:
Arriving by MRT
Arriving by car
Arriving by MRT

Take from Changi Airport station and change to East-West Line (Green Line) at Tanah Merah station.
Alight at City Hall station and change to North-South Line (Red Line) and alight at Orchard Station. 5 mins. walk from Istean Scotts exit.

Arriving by car

Get on Pan Island Expressway (PIE) from T2 Blvd, Airport Blvd and (Exit 1).
Continue on PIE to Clemenceau Ave and take (Exit 5) from Central Expressway (CTE). Continue from Cairnhill Rd to Orchard Rd.
Travelling time from Changi Airport to Orchard Rd: 23 min.
Welcome to the precious place.
Hermes specialized boutique SINGAPORE
L'ecrin Group, with the main boutique situated in Tokyo, opened L'ecrin Boutique Singapore, located at Raffles Hotel in 2014.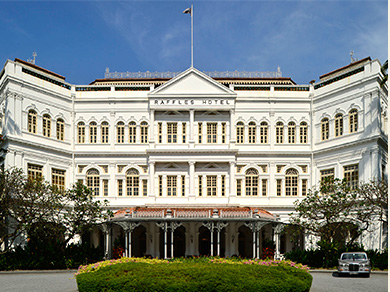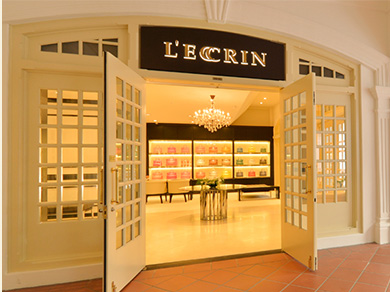 On January 2017, due to restoration of Raffles hotel, L'ecrin Boutique Singapore relocated at Palais Renaissance.
Palais Renaissance is one of the most luxury shopping mall located at the premium shopping district of Orchard Road.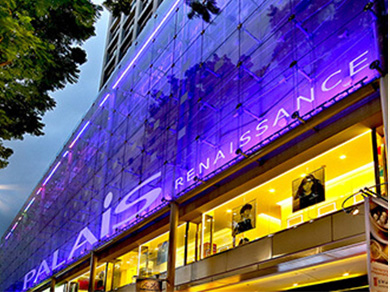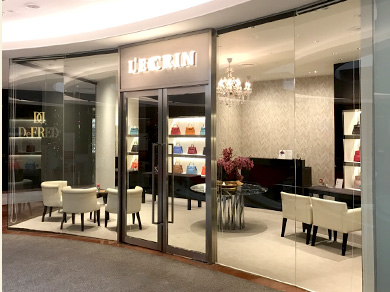 Housing Palais not only is an exclusive shopping destination which provides an intimate respite amidst the hustle and bustle of the city, they housed upmarket and branded boutiques and restaurants.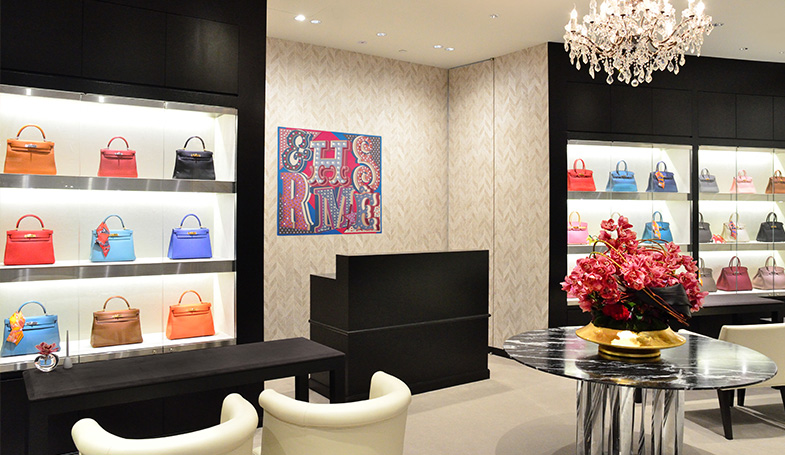 In our treasure- trove like boutique, enjoy and indulge in a luxurious Hermes shopping experience, only at Palais.
Hospitality
hospitality of L'ecrin Boutique Singapore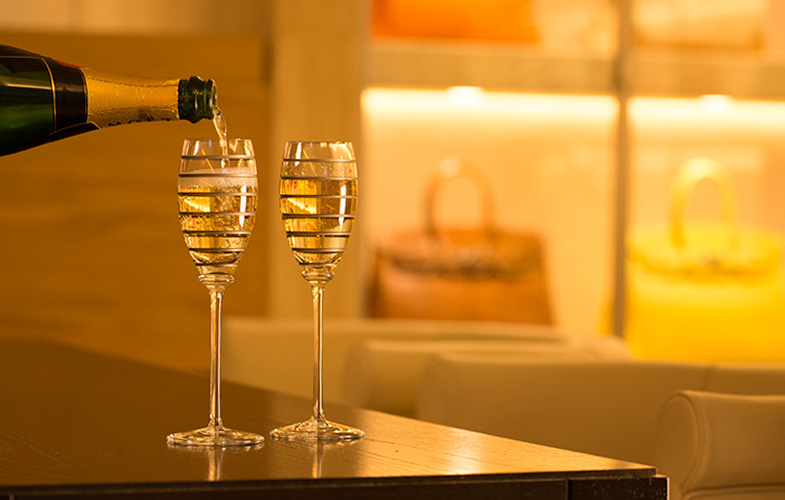 An ambience releasing the heart from all constraints
Turning your special time into a time of pure contentment
"L'ecrin" is the French word for jewelry case. The colorful Birkin bags displayed throughout the boutique are like jewels strewn open in a jewelry case.
Please kindly enjoy your shopping comfortably in our boutique.
Enriching your 'five senses'
The greatest selection of Birkin worldwide
A wide variety of color variations expressed by Hermes, la grande maison - one of the most luxurious brands and the differing nuances created by the different types of leather, makes the perfect choice selection a difficult task. An ultimate Birkin selection and a broad line-up of Hermes bags prized as highly rare items which are the key attributes of a specialized boutique. Yes, your very own special kind of treasure is bound to be found.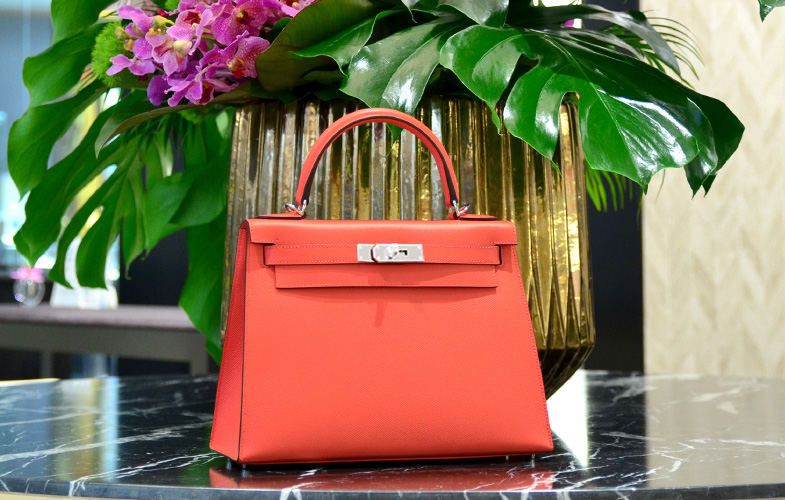 Our products on the website are available for viewing
Directly at the L'ecrin boutique in Singapore
Since these products will be cherished eternally, we understand the need for an actual viewing of the product at the boutique. Please feel free to admire our products on our L'ecrin online boutique which is directly managed by L'ecrin Boutique Singapore at Palais Renaissance in Singapore.