Kelly Dole Picto bag │ Let's hang out. With your best buddy!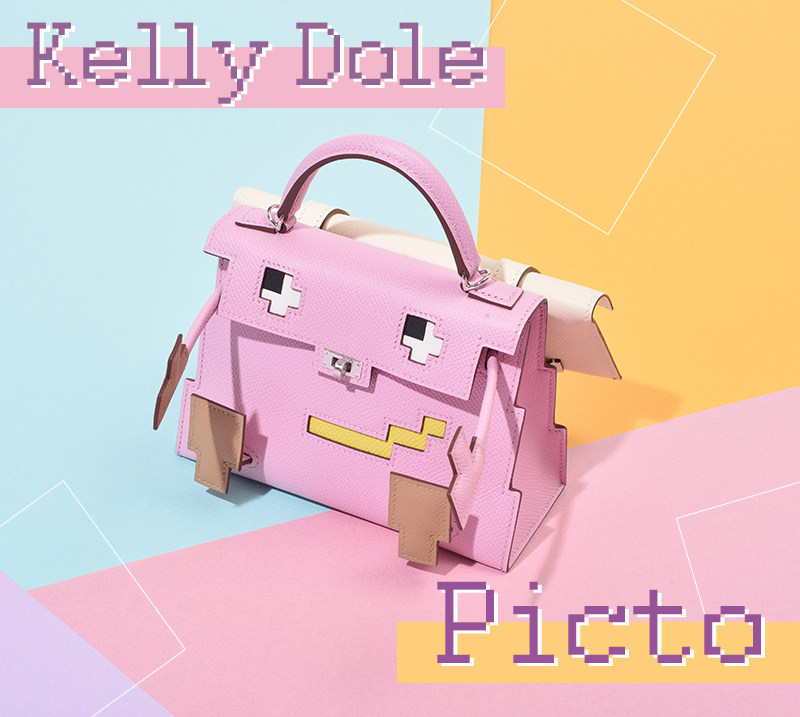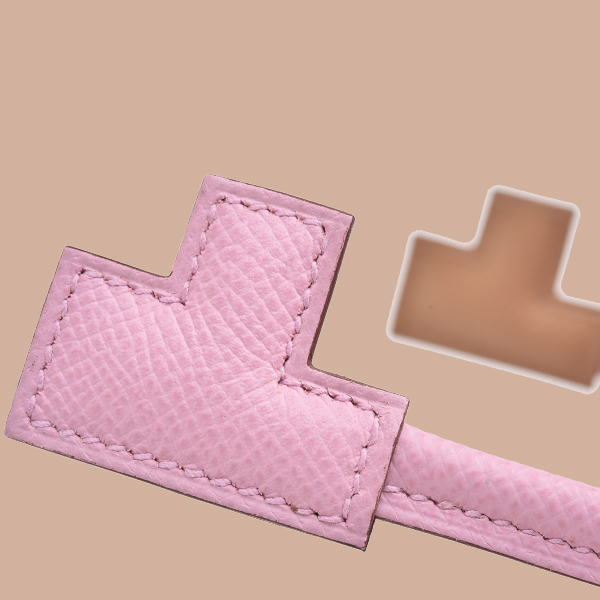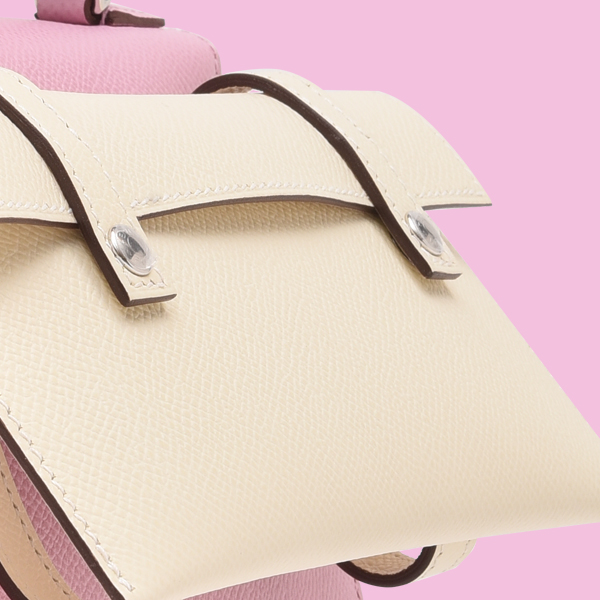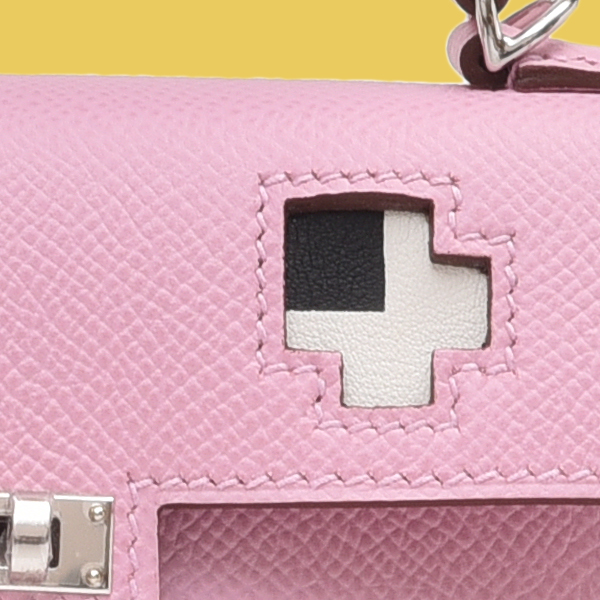 The doll bag "Kelly Dole", which was so popular and hard to source after its introduction in 1999, has been updated with a superlative sense of fun!
The cute smile is still there, but the pixelated, playful look will tickle the hearts of adults.
detail
Detail of Kelly Dole Picto
Here are some of the details of the Kelly Dole Picto, created with attention to functionality as well with its design details.
The mini pouch on the back and the many parts that cloak it in elegant humor. The design looks as if it could start moving at any moment, and can be worn like an accessory with the playful spirit of an adult.
Let's welcome the mischievously smiling mini kelly as the star of your natural-colored outfits.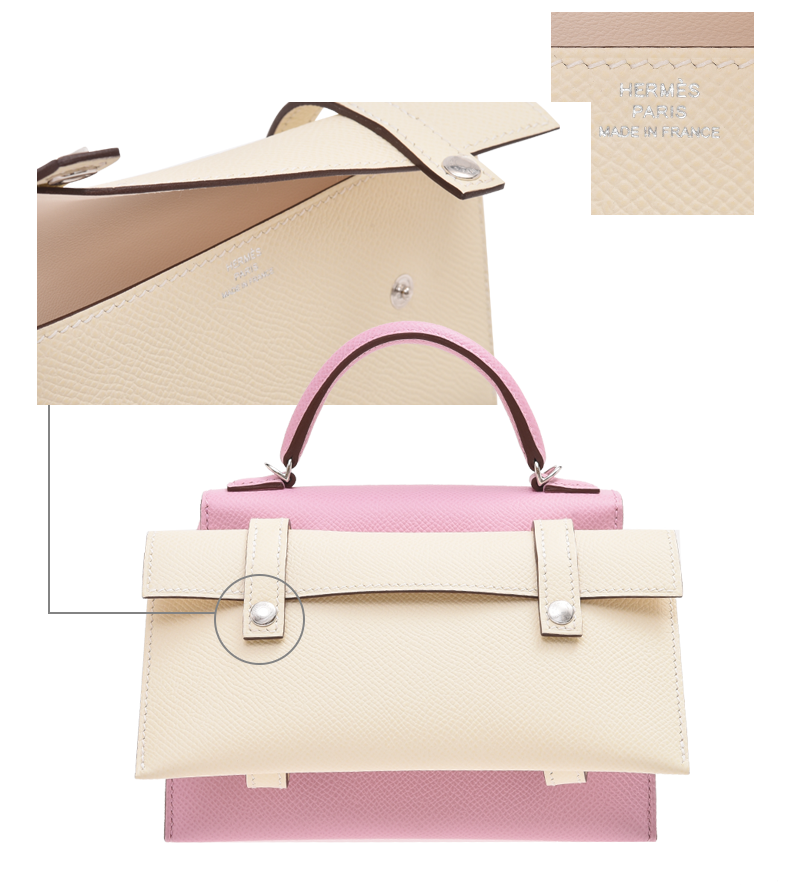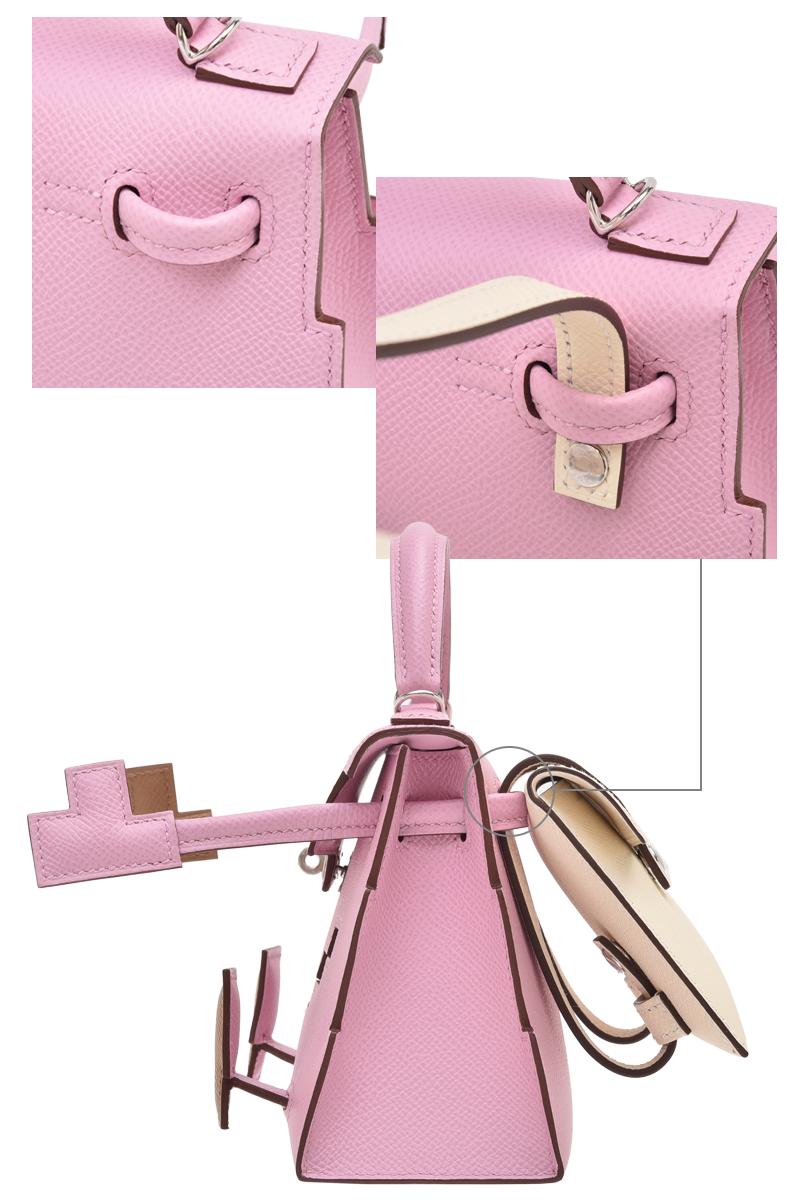 Kelly Dole Picto (W16.5 x H13.1 x D7cm)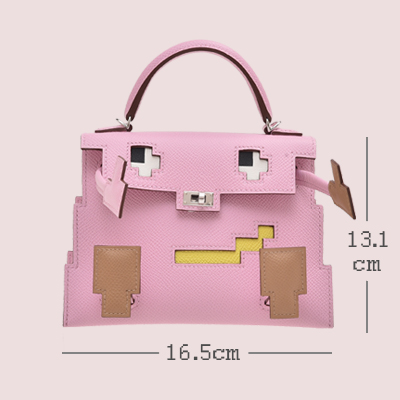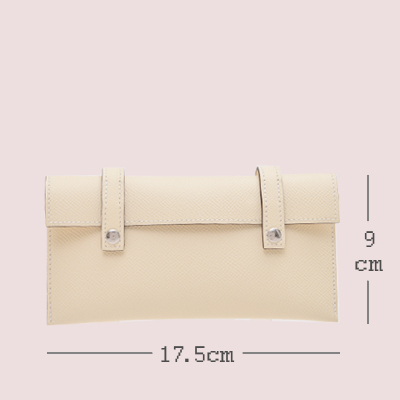 Kelly Dole Picto is one size smaller than "Kelly Mini" (W)19 x (H)12 x (D)5.5cm. Although it is smaller in size, it is wide with a 7cm gusset, so it can smartly hold a mini wallet, smartphone, lipstick, and other necessary items that you need.

From left to right: Kelly Dole Picto, Kelly Mini
color
Color of Kelly Dole Picto
The main color is a romantic violet pink. The smiling mouth is covered with an active-looking lime yellow.
And on the backs of the limbs, Hermes Brown, the newest color for 2022, elegantly brings together the playful and colorful color scheme.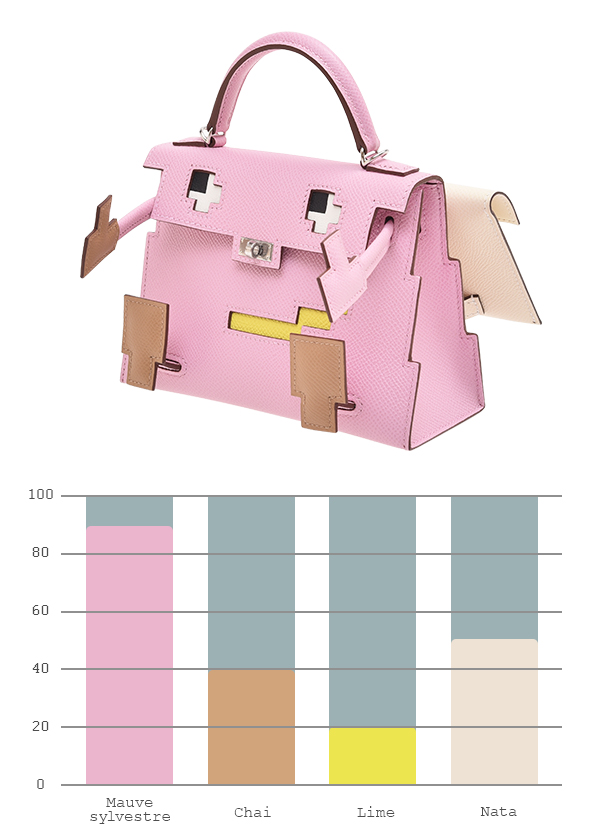 Mauve sylvestre
The purple pink inspired by adorable flowers.
Chai
Hermès Spring/Summer 2022 collection "Chai". The collection is clad in a classy atmosphere that warms even the heart of the wearer.
Lime
A bright yellow with an exceptionally beautiful and dazzling color that will even bring you to a happy mood.
Nata
Ivory with a mellow warmth that is gentler than the clear white.
special
Special edition orange box
It is unlike the regular orange box, the inside of the box's color is navy. The orange box as if the jewelry box that is the hallmark of the masterpiece and it further accentuates the specialness of the product.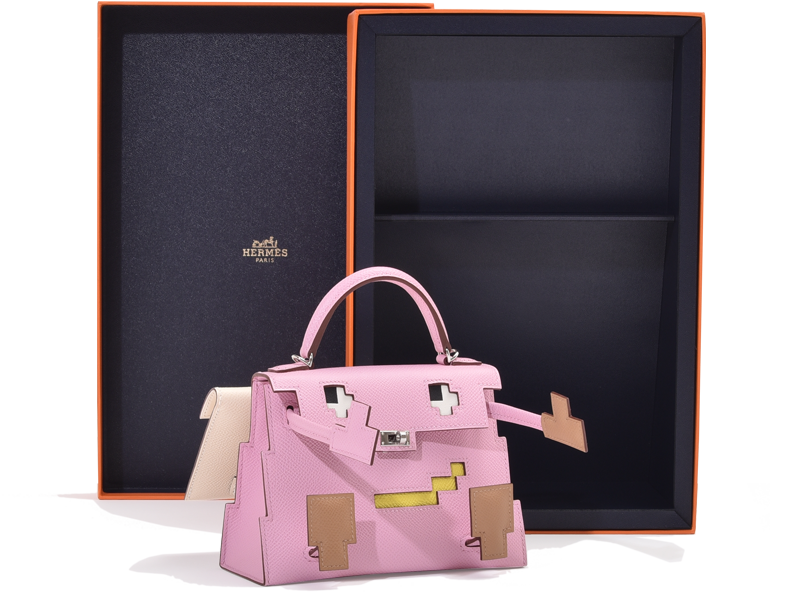 The logo and the string, normally are brown. But in this special edition is in navy, just like the inside of the box, which looks luxurious.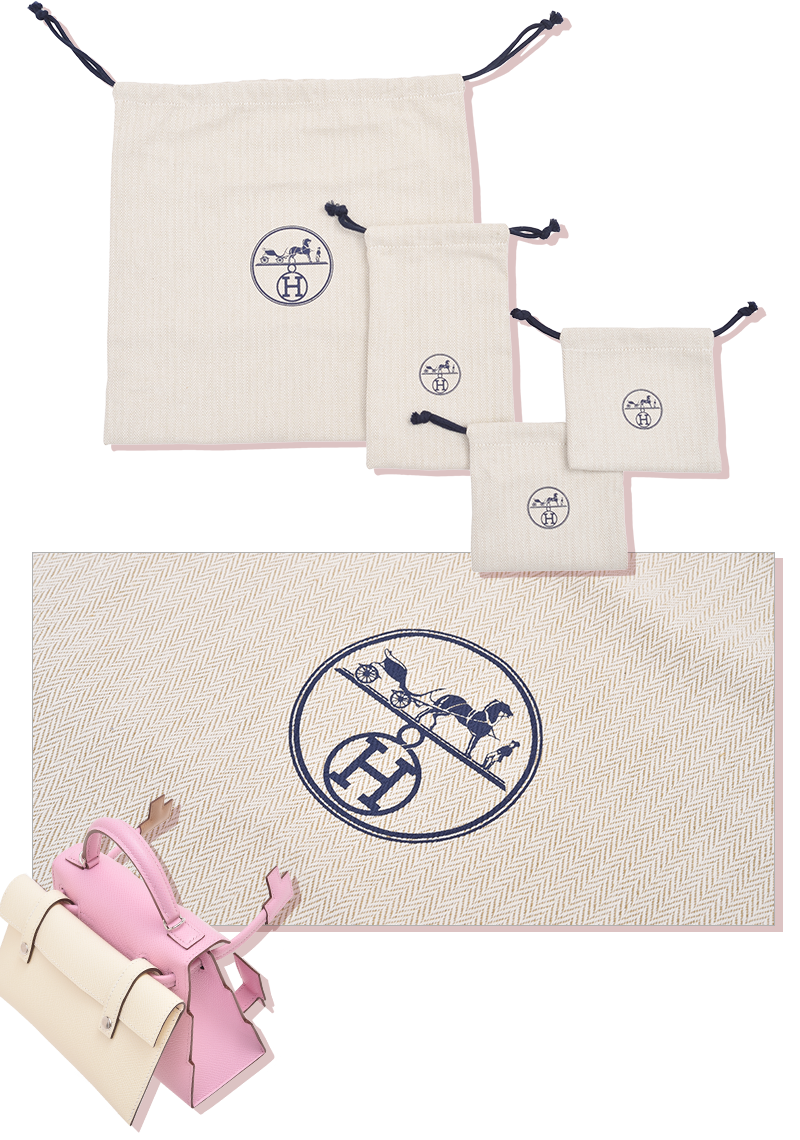 The "Kelly Dole Picto" has the presence of a sidekick and a cute appearance that adds flair and dignity to any casual outfit.
Reservation/Inquiry
Please feel free to contact us anytime.