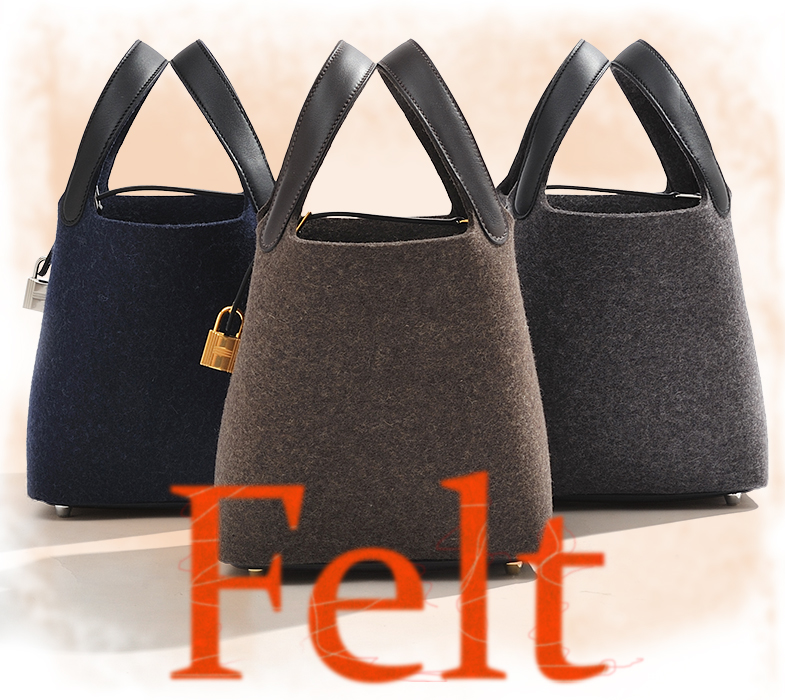 The new Picotin Lock using Felt as the main material protrays a warm and soft image that is perfect for the coming autumn / winter season!
Since it is made of a solid and thick Felt material, it would hold the shape well and can be used for a long time.
In addition, the weight of Felt material is lighter than ordinary leather, allowing casual styling more delightful.