Recharge your energy with
"Hermes Yellow,"

which carries a cheerful mood!
People can't take their eyes off you! Hermes' yellow color overflows with a happy aura.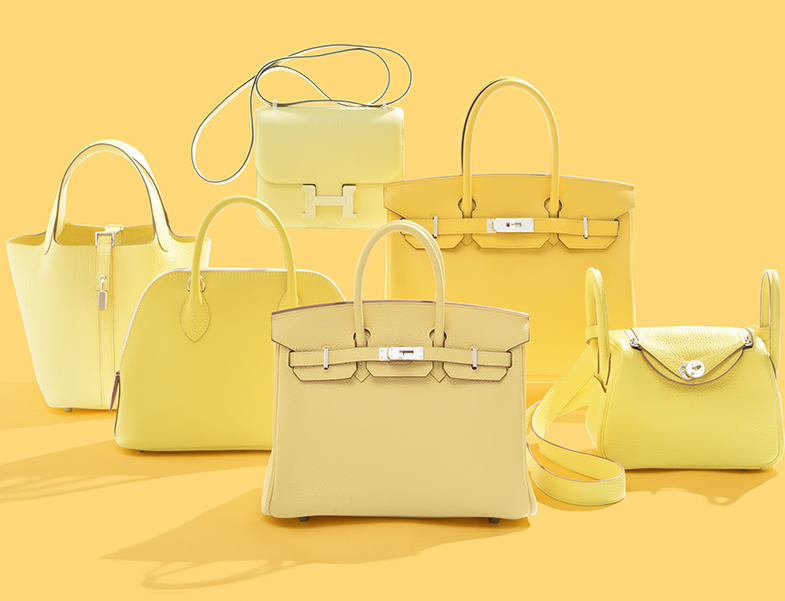 Hermes Yellow leather items are eye-catching and beautifully colored. The nuances range from soft pale tones to vividness.
We are pleased to introduce you to the many variations of Hermes Yellow, with its versatile expression.
Various variations of Hermes Yellow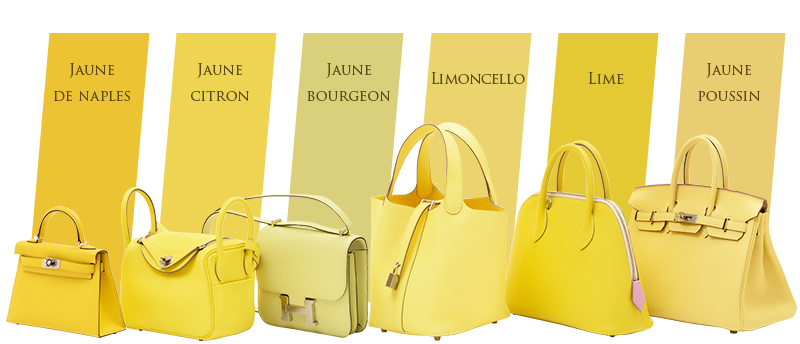 Limoncello

A mellow yellow color derived from a lemon liqueur produced in southern Italy.

Jaune citron

A bright yellow that bursts with freshness and uplifts the heart.

Lime

A rich yellow color that evokes the impression of fresh, lush fresh fruit.

Jaune de naples

A cheerful yellow color with plenty of sunlight from Naples, southern Italy.

Jaune bourgeon

A fresh yellow color like a bud that heralds the beginning of a story.

Jaune poussin

A soft and warm pale yellow, meaning "chick" in French.
View Feature Page
Wearing Hermes yellow, which adds elegance to any outfit, you will discover a whole new way of styling.
Reservation/Inquiry
Please feel free to contact us anytime.