---
As if a poker face, the outer face does not want to reveal the colorfulness of the inside. Even after the inside hides its appearance with the flap shut close, the vivid color remains in the presence of one's eyes.
In addition to Birkin and Kelly, wallets including Constance Long are also in the lineup.Attracted to the expansion of the "Bi-color Waltz," your wardrobe will be full of color before you know it. First, enjoy picking out your perfect "Outfit Of The Day" to go with your Verso!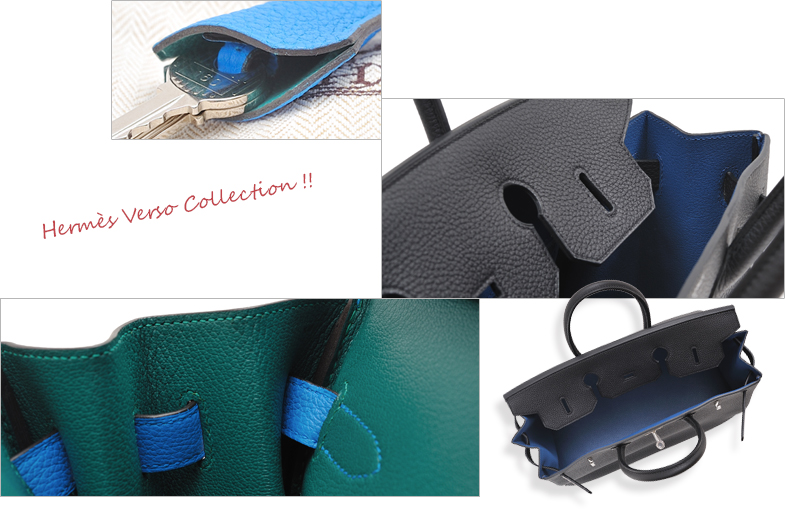 A touch of edgy style with a modern urban vibe, introducing a new line of collection, the "Verso" series is out!
Birkins and Kellys are made to its ultimate beauty and simplicity through the traditional appeal.
But in disguise as the same old appearance,
the bright inside scheme of the Verso leaves vivid impact which leads to a preconception that cannot be made with a unicolor Birkin or Kelly; an inversion, as the name suggests by definition.
Its unique feature may be mistaken with a Personal Order, but the versatility of it is the tradition and innovation that is merged by the Hermes creation!








---
Go to Verso collection page
---